CERTIFIED MANAGEMENT ACCOUNTANT (CMA) PROGRAM via Zoom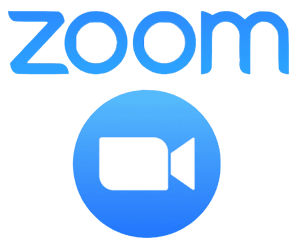 The all-new program that qualifies you for the globally recognized CMA designation
CMA PROGRAM – A C-Suite Postgraduate Level Program
The CMA intensive programme from ICMA (Australia & NZ) is world-recognised as the benchmark for those in (or aspiring to) leading roles in strategic finance. It is usually run-in face-to-face mode, but due to COVID-19 restrictions, has been completely redesigned for Zoom delivery without compromising on its quality or its post-graduate level content.
The CMA Program consists of two post-graduate level courses, namely: Strategic Cost Management and Strategic Business Analysis.
KEY INFORMATION
Dates: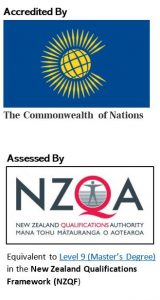 March 11-13- SCM
March 18-19- SBA Part 1
March 25-26 – SBA Part 2
Venue: Online (Via Zoom) 1pm-9pm AEST Melb Time
Fees A$3000
Early Bird A$2600 (Early Bird Registration by 31 Jan 2023)
Registration: 
PROGRAM
MODULE 1 – STRATEGIC COST MANAGEMENT
March 11 (Day 1): 1pm to 9pm Melb Time (SCM)
Management Control Systems
Lean Manufacturing and Quality Control
Cost Accounting and Cost Management in a Lean Environment
Life Cycle Costing Systems
March 12 (Day 2): 1pm to 9pm Melb Time (SCM)
Benchmarking
Activity Based Cost Allocation Systems
Customer Profitability Analysis
Process Control and Activity Based Management
March 13 (Day 3): 1pm to 9pm Melb Time (SCM)
Implementing Cost Analysis and Control Systems
Strategic Performance Management Systems
Environmental and Social Management Accounting
Strategic Governance and the Strategic Audit
MODULE 2 – STRATEGIC BUSINESS ANALYSIS
March 18 (Day 4): 2pm to 10pm Melb Time (SBA)
Strategic Thinking
Strategic Marketing Analysis and Budgeting
Financial Analysis in Product Portfolio Management
March 19 (Day 5): 2pm to 10pm Melb Time (SBA)
Pricing Methods and Strategies
Financial Dimensions of Pricing in International Business Strategies
Promotion: Push Strategy and Human Resource Management
March 25 (Day 6): 2pm to 10pm Melb Time (SBA)
Promotion: Pull Strategy and Integrated Marketing Communication
Supply Chain Management and the Place – Distribution Decision
Performance Valuation and Strategic Financial Structures
March 26 (Day 7): 2pm to 10pm Melb Time (SBA)
Free Cash Flows and Strategic Value Analysis
Risk Management – Corporate Radar and Early Warning Systems
Strategic Scorecards
Why become a CMA?
A gateway to a more successful business career with higher earning potential, commanding a salary 28% greater than non-certified peers in Australia and New Zealand; and 56% more globally.
A variety of positions with titles from financial analyst and controller to vice president- finance, chief financial officer (CFO) and chief risk officer (CRO).
Greater credibility worldwide as a strategic advisor and business partner.
A passport to a variety of businesses from multinational corporations to small and mid-size firms operating in countries all over the world.
Entry Criteria
Degree or equivalent professional qualification in accounting or finance or an MBA.
Assessments based on years of experience
As exams are not possible under COVID-19 restrictions, those participants with having between 10-20 years' experience need to submit one assignment, and those with less than 10-years' experience need to and submit two assignments. Assignments can be submitted only after 1-month of completing the Zoom program and within 3 months of completion.
Those with over 20 years' experience – Attend the CMA Program only (in class assessment).
NOTE: All participants will be issued Attendance Certificates. Transcripts with Grades will be issued only to those submitting assignments.
CMA PROGRAM – TESTIMONIALS
"I had the pleasure of completing my CMA studies via the zoom classes with Prof Janek Ratnatunga and Dr Chris D'Souza. The 8-hour classes (over 7 days) flew by with great practical examples, good humour and testing analytical scenarios. The skills gained have been invaluable in my career, allowing me to add real value. Post qualification completion I changed jobs and gained a substantial salary increase. There aren't enough words to express my heartfelt thanks to CMA, Prof Janek and Dr Chris"
Pete Kearney CMA
Senior Business Partner at Department of Corrections, NZ
"I recently had the pleasure of attending the CMA workshops virtually organised by Singapore Management University in partnership with the ICMA. The 7-day workshop was insightful, relevant and added much needed skills to my financial toolkit. It aided me in getting closer to my ambition of being a CFO by equipping me with practical knowledge. The CMA also enabled me to take on a new role as Head of Finance for Consumer, Private and Business Banking Operations in Standard Chartered Bank. This course is a must for all aspiring CFOs."
Kaushik Kadayam CMA
Head of Finance, Consumer Private and Business Banking Operations Finance Lead, Digital Venture, Standard Chartered Bank.
"In the Financial & Accounting field, everybody wants to be recognized professionally, but only a few know that CMA is the real professional certificate that will equip you with the desired knowledge. Professionally, I have found studying the CMA Australia is a valuable source of skills and knowledge."
Dr. Abdulla M. Al Awadhi PhD CMA
CFO, Emirates Defence Industries Company, UAE
"I have had the opportunity of attending the April 2015 intake of ICMA – Australia. I can proudly say that it was indeed a privilege to associate myself with the so learned and experienced Professor Janek as he took us not only through the contents of the course but also shared his knowledge on handling situations outside the book. What I liked best about the ICMA Workshop was the incredible variety of strategies that are modelled, the association that developed with all members, and the incredible learning process. It was an amazing learning experience."
Sarwat Abbas Zaheer CMA
Marketing Analyst & Project Integrator, General Motors Middle East
"This qualification has helped me immensely in my career by making me understand the importance of Management accounting & finance in the business context. It has given me the confidence to handle day to day operations & to make sound investment decisions."
Natasha Fernando CMA
Director, Econopack Industries (Pvt) Ltd., Sri Lanka
"The content, the delivery, and the relevancy of the topics were commendable. While the pace was fast and intense, it was also interesting to hear about real life business cases from you all. Your knowledge, skills, and experiences were inspirational. The reading materials were very useful as I could refer to them and apply the concepts in my work. The programme has definitely boosted my confidence level and I would highly recommend it those who wish to upskill their knowledge in management accounting. Thanks Prof Chris, Prof Janek, and Prof Bendan for the wonderful CMA program! Thank you for your guidance!"
Victor Yu
CEO, Singapore Amalgamated Services Co-Operative Organisation Ltd
"Joining CMA program conducted by Prof Janek and Dr. Chris gave me a Broadview of how the finance function brings value to company as a strategic partner in surviving in this digital era. With the outstanding knowledge of management accounting, The CMA program provides an in-depth view for finance colleagues to acquire more value-added skills in estimating, forecasting, and strategic thinking, which CMA certification provides, especially for the Indonesian market that is currently facing disruption innovation across all industries."
Dr. Leonardus Wasono CMA
CFO, Telecomsel, Indonesia
"Completing the CMA has made me to connect literally, 'what's going on out there to what's going on, in here' i.e. connecting the market outside, with back end monthly and yearly financial statements inside."
H. M. Fairoz
Managing Director & CEO, Singer Bangladesh Limited
Registration: