The Institute of Certified Management Accountant (ICMA) offers seven grades of membership (see Flowcharts below):
Membership via Professional Programs:
Post-Graduate Level: Certified Management Accountant (CMA)
Graduate Level: Associate Management Accountant (AMA) and Graduate Management Accountant (GMA)
Membership via Technician Programs:
Registered Business Accountant (RBA); Registered Cost Accountant (RCA) and Certified Accounting Technician (CAT)
Affiliate Membership:
Management Accounting Affiliate (MAA)
In addition, there are Student Memberships, Fellow Memberships, Foundation Memberships and Honorary Memberships.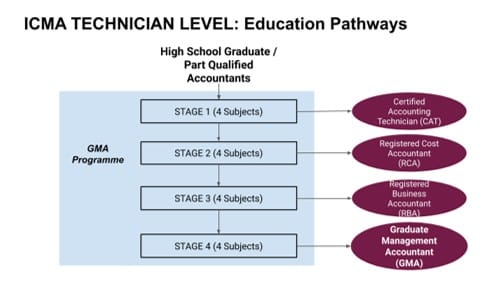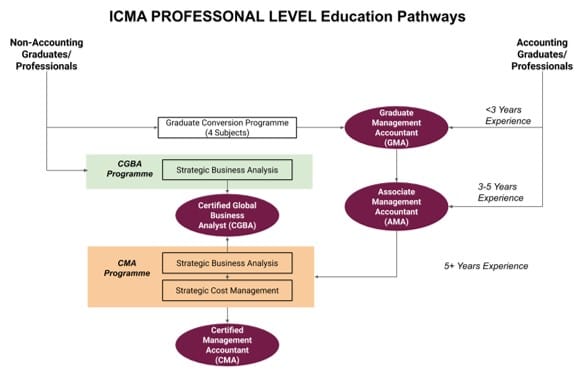 Additionally, there are the following membership grades:
Honorary membership
Fellow Membership
Honorary Fellow
Life Member
Management Accountant
Student membership
The following information is important to those seeking membership of the ICMA:
The admission requirements (in terms of qualification and experience) varies for each grade of membership. Honorary memberships are conferred by the Institute to distinguished persons whose services to Management Accounting and related disciplines merit this award of membership.
A non-refundable Application fee of A$99.00 now applies for new members. Please submit this along with your application (Bank Draft, Visa, MasterCard acceptable).
Once a member has been accepted by the Membership Committee, a once-off joining fee of A$198 is applicable to cover the cost of the membership certificate and associated joining fees.