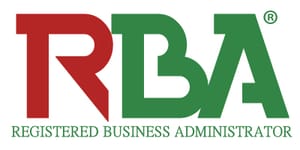 Registered Business Accountant (RBA) Program Overview
The RBA program is RCA program plus Stage 3 of the ICMA's Graduate program.
The RBA qualification caters to Individuals currently working in financial and management accounting roles who are seeking a formal qualification to boost and confirm their existing knowledge and skills. This qualification is ideal for those seeking the knowledge of financial statements, provide management accounting information, prepare financial reports for corporate entities, and manage budgets and forecasts.
ICMA Subjects
Registered Business Accountant & Graduate Management Accountant
Part 3 (RBA Program)

Financial Accounting

Marketing Management

Information Management

Strategic Management
ICMA's Registered Business Accountant (RBA) credential has been assessed for equivalency on the New Zealand Qualifications Framework (NZQF) at the Level 6 (Advanced Diploma) by the New Zealand Qualifications Authority (NZQA).
The Registered Business Accountant (RBA) program can be done via the Global Business School.RBA – Stage 3 SyllabusUnit 9 : Financial Accounting

Objectives :

On completion of this subject students should possess a thorough knowledge of the content of the reports of publicly listed companies and be able to prepare such reports and regulations of the various regulatory bodies; be aware of current issues in financial reporting and be cognisant of current changes in disclosure requirements and be able to critically evaluate such proposed changes.

Synopsis :
prepare financial accounts for organisations in both the private and public sector
measure financial performance of organisations
explain the process of financial regulation in the preparation of accounts
explain the influence of price level changes on financial accounts.
Unit 10 : Marketing Management
Objectives :
This subject aims to provide students with the foundation for differentiating marketing from other organisational functions by fostering an understanding of markets, marketing concepts, key marketing issues and the relationship of these to society as a whole. This framework enables students to link their knowledge with the practicalities of marketing.
Synopsis :
understand the nature and role of marketing
consider marketing in organisations and the environment of marketing
study consumer behaviour, industrial buyer behaviour, and market segmentation
consider pricing policy and the development of a marketing plan
explain retailing, wholesaling and international marketing
measure the impact of promotion and communication.
Unit 11 : Information Management
Objectives :
The aim of this subject is to develop an understanding of information technology (IT) and its significance for managers; to explore how information technology and electronic commerce enable changes to the skills, work practices, structures and culture of organisations; to understand how information technology can enhance an organisation's business strategies, increase business opportunities and create a competitive advantage; to understand how information technology affects an organisation's clients, customers, suppliers and the community as well as staff, to enable managers to combine information and communication technology expertise with general management skills; to allow managers to direct and co-operate with information systems professional and colleagues in identifying, selecting and managing their organisation's information systems.
Synopsis :
understand the technology
define, develop and implement information systems
manage information resources including data and technology in compliance with technical, operational and legal requirements to meet user needs
advise management on the development of information strategies
utilize information (uncertain and imperfect) to support management activities of planning and decision making
monitor and control information systems and services.
Unit 12 : Strategic Management
Objectives :
On completion of this subject students should be able to understand the dynamic nature of business and the strategic management process employed to gain sustainable competitive advantage. Students will be able to apply and integrate general business skills and techniques to strategic problem solving, and to communicate concisely and cogently the analysis and recommended solutions to strategic problems.
Synopsis :
analyse business environments including markets and critical success factors
undertake strengths, weaknesses, opportunities, threats (SWOT) analyses'
determine corporate objectives, strategies and structures for strategy implementation
undertake structural analyses of industries for competitive advantage.